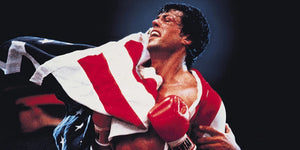 When To Pack It In: Rejection in Screenwriting (The Answer is Never)
If you truly believe your script is great, and you have objective reasons to think that opinion is credible, there is no reason to ever give up on it. The crucial point here is that the reasoning behind the belief must be at least somewhat validated in reality.
In other words, if this is the first script you've ever written, and everyone who reads it hates it, that might not be the hill to die on. But if you've gotten objective third-party reads that have been enthusiastic, and you've spent years polishing your craft, and in your heart of hearts you truly believe you've written something exceptional, there is no reason to give up, no matter how much your script gets rejected.
Here are some examples of rejection in screenwriting:
SEVEN
PULP FICTION
OLYMPUS HAS FALLEN
THE USUAL SUSPECTS
HOME ALONE
STAR WARS
RAIDERS OF THE LOST ARK
BACK TO THE FUTURE
All of these scripts were rejected, and not rejected a little. It took gargantuan efforts on the parts of the writers to get these movies across the line. In fact, if you study a lot of the all-time classics, and how they were made, the phrase, "No one wanted to make it," comes up frequently.
Barry Jenkins was advised against making MOONLIGHT (which won the Oscar for Best Picture). Glenn Close has spoken candidly about how no one wanted to make THE WIFE, a movie she was nominated for Best Actress for. Jason Blum has spoken frankly about how Jordan Peele's script for GET OUT had been around town for a while, and no one wanted to make it.
And in most of these cases, the reasons the scripts were rejected are also the reasons why the movies made from those scripts were good. 
Here's Jason Blum, speaking about GET OUT, per Business Insider:
"Jordan's script had been around for quite some time – no one wanted to make it, and I understand why: it's bananas," Blum added, "We did it because I read the script and thought it would be amazing."
GET OUT was a phenomenal success. It was critically acclaimed, Oscar-winning (for the script!) and made mountains of money at the box office. If you really believe in your material, there is no time to give up, and no amount of rejection that's too high. 
How do you persevere in your writing?
---