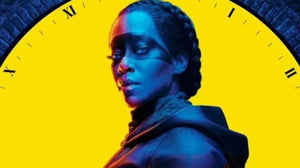 The Myth of the TV Pilot: It's Not Easier, It's Harder
The myth of the television pilot in 2019 is that there are so many buyers that it has become easy to sell a pilot. 2019 continues the insane gold rush of scripted television. Ryan Murphy has a 300-million-dollar overall deal with Netflix. Shonda Rhimes has a 150-million-dollar deal. David Benioff and D.B. Weiss have a 250-million-dollar deal. The number of scripted series is likely to top 500 this year, per The Hollywood Reporter.
What this has done, for writers, is create a myth of the TV pilot being "easier" than the feature to sell. A common piece of advice for features that are difficult to get made or stuck in a financing rut is to turn them into pilot scripts. 
The danger of this myth is that it takes the onus off the writers to deliver something incredibly exceptional. And the truth is, TV pilots not only aren't easier to sell in 2019, they're harder. The amount of competition has drastically increased, because every feature writer worth their salt has a TV pilot they're pushing.
The important factor to bear in mind with the pilot world is the real-world competition. This is especially important for newer writers. A pilot might perform well in a screenplay contest, which is open to the public.
The competition in that contest will exhibit a wide range of quality. Telling a coherent story, using proper screenplay format, achieving thematic depth and displaying complex characters will probably already place a pilot script in the top 25% of entries for a screenplay contest made up of mostly brand-new writers still learning the form. And while winning a screenplay contest is absolutely a laudable achievement, again, it's winning against a field of non-pros or pros very early in their careers.
When then submitting that pilot script to development executives, showrunners, and so on, the bar is a level of quality that would probably win or place highly in any screenplay contest. The bar is represented by the best screenwriters in the world, all competing for the same result (selling a pilot).
In a way, the glut of TV has also changed how this works on a commerce level. Ten years ago, certain commercial considerations might make a script appealing despite a limited creative ceiling. But today, with so many streaming players, and with traditional TV ratings almost meaningless, the only remaining commodity is really "buzz." Shows that are critically acclaimed, generate tons of social media impressions, and for lack of a better word seem "cool" are a rare and valuable commodity.
This is part of why STRANGER THINGS constantly comes up as a comp title for pilot scripts. Because the show was a noisy, buzzy title for Netflix. For Amazon, TRANSPARENT filled that role. More recently, HBO's new riff on WATCHMEN has generated a ton of interest and glowing responses. This is the level all new pilots should aspire to. Assuming anything less will be successful is buying into the myth of TV pilots.
How can your pilot stand out in a crowded TV landscape? Let us know in the comments below.
---