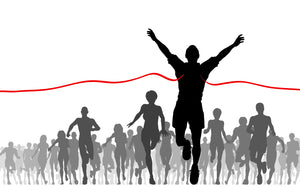 Screenplay Competitions
This article is going to discuss the pros and cons of screenwriting competitions. Are they worth the price of admission? Which is the best? Should you enter?
Note: I have no affiliation with any of these contests, I was not paid to plug any of them, this is based off my personal experience and the experiences of other writers I know who have done well in them.
Let's start with the biggest question: Should you enter screenplay competitions?
I say, whole-heartedly, YES, but I want to qualify that a little. I think screenwriting competitions are particularly valuable for writers that don't live in Los Angeles. If you do live in LA, there is an argument to be made that your money might be better spent on attending in-person seminars, or pitch fests, or WGA events, etc… that get you in the room with execs, producers, etc…
The typical entry fee ranges from $40-$100, and I believe most are worth the price of admission. It's a little like playing the lottery, in that, you have to get reasonably lucky with the person reading your script. It helps if they like the genre your script is in, if they are having a good day, if they didn't just read a script with a similar concept as yours – and a thousand other factors. BUT. The success stories and testimonials are pretty staggering the last ten years with how many new, non-repped, non-LA based writers, have found success through screenwriting competitions.
I have entered almost all of the big ones, and over the years have placed in almost all of them. Here are the ones I would recommend. Again, this is not ONLY based on my experience, I know many other writers who have also done well in these contests.
The Tracking Board Competition. (They truly push/market all finalists Quarters and above)
Austin Film Festival (One of the industry's biggest annual events)
The Nicholl Fellowship (Dramas perform the best)
Screencraft Screenplay Contest (Hyper specific genres. Higher chance of placing.)
Final Draft Big Break (Winners get shopped to A-list execs, and have lead to big deals)
The Page Awards (TONS of Quarterfinalists. Great way to get a laurel)
Tracking B Feature Competition (almost always leads to representation if you place)
If you can swing it, I would try to enter three of these competitions each year. If you have a script that places well in one of them, I would encourage you to enter it in a different one the next year. I know for a fact that managers and agents will respond to a query on a script that has placed in one or more of these competitions as they are known to be the most reputable in the industry.
Leave a comment below if you have had success in one of these contests, or a different contest, and best of luck with your entries!
---