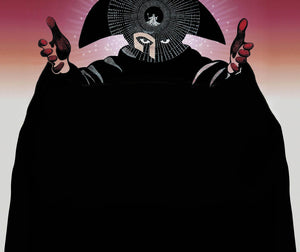 Rewriting Success Story: AMADEUS
Rewriting a screenplay sucks. It's painful. You know the story. It was compelling enough for you to write it in the first place. Why doesn't everyone love it already? As a screenwriter toils through numerous drafts, it can feel like a Sisyphean task. Is all this rewriting really going to make the script better?
The answer, nine times out of ten, is yes. To provide some hope, here is perhaps one of the biggest success stories to come out of rewriting: AMADEUS.
Per The New York Times, which wrote an in-depth article on this subject in 1984, Peter Shaffer spent four months at a Connecticut farmhouse with Milos Forman to turn his play into a screenplay. They called it their "torture chamber."
Most of their afternoons were spent arguing. Milos Forma was afraid elements from the stage play would make the film "stale", so he developed "resentment" for everything in the original play. Peter Shaffer, understandably, had the opposite perspective, and tried to get in, "as much as possible" from the play.
Milos Forman recalled an argument over a single word could go on for hours. A three-page monologue by Salieri, cursing God, was replaced by a single shot of him throwing a crucifix into a fire.
For Peter Shaffer, having his play staged numerous times (London to Broadway) gave him even more "drafts" of this property, and along the way he continually heightened the confrontation between Salieri and Mozart, making "Salieri more and more an active participant" (a note that will surely sound familiar to many screenwriters).
What did Peter Shaffer and Milos Forman get for their troubles? AMADEUS was selected for preservation in the United States National Film Registry by the Library of Congress in 2019, a sign of its enduring legacy.
It was nominated for 11 Oscars, and won 8, including Best Adapted Screenplay. It also won Best Picture, Best Director, and Best Actor (among others). It grossed 90 million on a budget of 18 million, making it not just a creative success, but a commercial smash hit.
The takeaway here isn't just that Peter Shaffer is a great writer – it's that rewriting sucked for Peter Shaffer as much (or more) than it sucks for any writer. He hated it. Peter Shaffer surely did not want to do this. But he did it. The headache resulted in arguably one of the greatest films of all time.
How much do you rewrite your screenplays? What has been your experience with rewriting? Let us know in the comments below.
---
5 comments