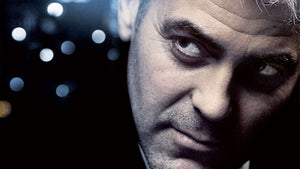 Our Favorite Screenwriters: Tony Gilroy
Tony Gilroy is inarguably one of the most successful and important screenwriters working today. His most important work is MICHAEL CLAYTON, a George Clooney-starring film forwhich he was nominated for Oscars for directing and writing. Tony's credits also include BEIRUT, THE GREAT WALL, ROGUE ONE: A STAR WARS STORY, the BOURNE films, PROOF OF LIFE and THE DEVIL'S ADVOCATE.
As with seemingly every writer in this series of articles, Gilroy's path to screenwriting success was indirect. He dropped out of Boston University to focus on his music career (per Boston.com). And his first produced credit as a screenwriter is not at all the type of movie Gilroy has since come to be known for.
That film is THE CUTTING EDGE, a romantic comedy about figure skaters. This is the type of film Gilroy could have easily written down to. But he didn't. THE CUTTING EDGE has gone on to have a second life as a beloved cult film, and several sequels were made (three sequels, in fact). This is a vital lesson for screenwriters. When given an opportunity to write a film, even if it's not necessarily your personal taste, always leave your best possible work on the table. For Gilroy, even when writing arguably outside his genre space, he made a film beloved enough to earn three sequels.
In an interview with MovieMaker, Gilroy notes, "I was a musician until I was in my mid to late 20s. Screenwriting wasn't even on my radar." Gilroy only transitioned to screenwriting for the most dubious of reasons, "I wanted to get some money. I thought that writing a screenplay was easy money—and I was really wrong. I tended bar for six years in New York while I was writing scripts." Instead, needing money became a motivator in a gun-to-the-head kind of way, as Gilroy adds, "There was no other way out at that point. I could've gone off to be a PR writer. I got copywriting offers. I was married. My wife wanted to get pregnant. The clock was ticking.
I was very diligent. I worked all day long and tended bar at night."
Gilroy's parents are both writers, his father is a Tony and Pulitzer Prize winning playwright. Tony was also born in Manhattan and raised in New York state. These various influences reverberate in his work.
The characters of MICHAEL CLAYTON are highly intelligent, cynical, and world-wearied. They are not THAT different from the shadowy government operatives of the BOURNE series. The character Jon Hamm plays in BEIRUT could be Michael Clayton's cousin. Consistently, Gilroy's leading men are burdened with an intelligence that forces them to take on corrupt institutions, be it Jason Bourne and Treadstone, or Michael Clayton and UNorth.
At the same time, they have a New York pugnaciousness – in one of the best moments of MICHAEL CLAYTON, Sidney Pollack confronts George Clooney's willful blindness, when Clooney's character asks what UNorth would do if someone interfered with a huge merger – "What would they do? They're doing it." Clooney's character's best friend is dead five minutes later.
Writers tend to be intellectual by nature, it's a profession that rewards obsessive reading. But, as with another writer in this series, William Monahan, great writers balance that intellectualism with a palpable emotional fire. Gilroy certainly does that as well.
Why are you writing screenplays (hopefully it's not just for the financial reward)? Are you working as hard as Gilroy had to? Is Gilroy one of your favorite screenwriters? Let us know in the comments below.
---