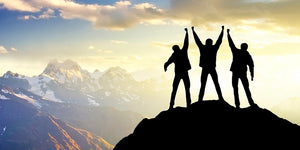 How to Elevate Your Writing: Specifics
Specifics are the stuff of great screenplays. Quick, what are three of the best screenplays of the last twenty years? Plenty of screenwriters might mention GET OUT, JUNO, and LITTLE MISS SUNSHINE. Not coincidentally, all three won the Oscar for Best Original Screenplay. All three have also been heavily influential on spec screenplays, often imitated in the spec market. But what specifics make these screenplays stand out?
In GET OUT, the white family that welcomes in their white daughter's black boyfriend is seemingly progressive. Bradley Whitford's character confides to his daughter's black boyfriend that he would have voted for Obama for another term. That's the specific choice. 
The father character could have been creepy, and arguably that's the most obvious choice. Making him nice, even overly nice, to the protagonist, is a surprising choice. But the specific detail that sells the character is the Obama line. It's so forcefully progressive that it goes out the other side and feels forced as in false, which is creepy in the most surprising way.
In JUNO, of course the dialogue has been endlessly discussed, imitated, and analyzed. But only Diablo Cody can write that dialogue, in that style. It's her essential writerly voice coming out. It takes a certain kind of personal liberation to write so freely, and let your voice come out without a filter. Here's a sample exchange:
"I'm pregnant."
"What? Honest to blog? Maybe it's a food baby, did you have a big lunch?"
"This is not a food baby, all right? I've taken like three pregnancy tests, and I'm forshizz up the spout."
Every writer has their version of this dialogue. For some people, it might be dark. For some, humorous. Some people are sarcastic by nature. Some people are earnest by nature. Letting your "freak flag fly" is a big part of writing dialogue this specific and unique.
Lastly, there's LITTLE MISS SUNSHINE. Endlessly imitated with quirky road trip spec screenplays, the film still holds up because of its investment in specifics. There's Greg Kinnear's painfully failing self-help course. Steve Carell's character is a Proust scholar. Paul Dano's character has taken a vow of silence. Alan Arkin's character got kicked out of a retirement home for snorting heroin. Abigail Breslin's character performs a wildly inappropriate burlesque-style dance at the pageant. 
Again, the specifics sell it. Why does Abigail Breslin's character perform that dance? Because her grandfather, the Alan Arkin character, taught it to her. And of course he did, he's the heroin-snorting grandfather. The lesson of specifics from this script is that they are organic to the characters and story, not quirky for their own sake. 
How do you use specifics to elevate your screenwriting? Let us know in the comments below.
---
1 comment