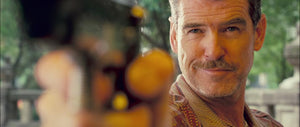 Hooking Actors Into Your Screenplay With Challenging Roles
Hooking a great actor into your screenplay with a challenging role might seem like obvious advice. But the key qualifier is the definition of the word "challenging." Playing a tough guy who seeks revenge for his dead wife would be challenging in real life, but in a movie, that's a generic part. Below are four examples of actors taking on truly challenging roles, both in general, and in relation to their previously-established screen personas.
RETALIATION (2020) – Orlando Bloom
In a recent interview with The Hollywood Reporter, Bloom admitted, in regards to the most intimate sequence in the script for this 2020 drama, "I didn't understand it." In the film, Orlando Bloom plays Malky, a demolition man dealing with the trauma from sexual abuse, who in one scene, penetrates himself with an object. When asked in the same interview what he wants to do next, Bloom replied, "The only thing I want to do now is… I want to be scared, terrified and excited beyond belief in the same way I was when I read Malky."
WIDOWS (2018) – Michelle Rodriguez
In a Vanity Fair interview, Michelle Rodriguez admitted she initially passed on her role in WIDOWS, a 2018 heist film, where she plays against type as a vulnerable mother of two. Specifically, Rodriguez echoed Bloom, in discussing her most complex scene, where she breaks down crying and passionately kisses a complete stranger, saying, "I didn't get it. It was hard." Like with Bloom, Rodriguez went against her established reputation in prior films in playing this role.
THE MATADOR (2005)
In an interview with CBS news, Pierce Brosnan said of this 2005 hitman dark comedy, "When I read it I just howled." Brosnan described the role as, "complete liberation. I could go wherever I wanted to go with the performance, with the character. You kind of like the character. There is a vulnerability to this man. He is a pathetic vulgarian." Brosnan's character in the film is an anxiety-riddled, drug-and-alcohol-abusing, sexually omnivorous, aging hitman.
DOM HEMINGWAY (2013)
Not coincidentally, the same writer/director (Richard Shepard) also wrote this 2013 dark comedy/drama, with Jude Law playing the title character, a chubby, loutish, safecracker. Law said of the script, which features him as a wildly profane character (the opening scene has him ranting about his member while being sexually serviced by a man), "I was immediately just sort of drawn, at the sheer balls of the character, and at the sort of vitality, and also because it genuinely made me laugh, it made me laugh out loud." Law added, "He's got a front, and it's protecting vulnerability."
Are you truly challenging your actors in your scripts? How? Let us know in the comments below.
---