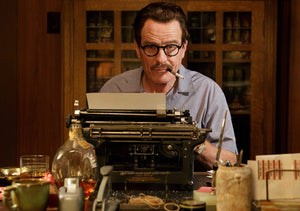 Ass in the Chair: Productivity in Screenwriting
There's an old truism that having written is greater than writing, and it's true. Having a completed script is a great feeling. Having to write that script is a terrible feeling. While writers vary on how much they enjoy the physical process of writing, many writers agree that the actual writing part is the least fun element of the process.
Part of the reason writing can be so laborious is because, the longer someone writes screenplays, the more items come across their mental checklist with each scene. In any given scene, you may ask yourself…
Am I advancing the story?

Am I advancing the characters?

Am I servicing character voice effectively?

Does the scene turn, and work as a stand-alone piece of entertainment?

Does the scene deliver on the genre?

Is the scene too long? Or too short?
Pondering all these questions can be dizzying, and paralyzing. But there is a bottom line answer here, in terms of how to be productive as a screenwriter and how to generate a lot of content. You just have to put your ass in the chair and do it.
The reluctance to do that may come from the litany of concerns any good writer will have about what they are writing. But a potential solution might be in letting go, in almost a meditative way.
This is where an outline becomes so valuable. If you've taken the time to write a detailed outline, one you felt strongly enough about to then tackle the script, it's okay to trust the outline and just write.
Allowing yourself permission to fail is part of the cost of generating a lot of content. What you write today may not be the best version of a scene or sequence. But once you've got something on the page, you can rewrite it.
Some writers set page counts for themselves, or insist on writing every single day. These can be effective strategies. But however you do it, the most important thing about writing screenplays is completing them.
We'd love to hear from you in the comments below. What strategies do you use to generate content? How do you keep churning out screenplays? And do you challenge yourself to make every scene deliver on the questions above, or do you just let go and write, come what may?
---